12.5G/25G/50G/100G/200G DWDM Fiber Bragg Grating
DWDM fiber gratings filter have gained more attention because of their flat top and steep spectrum slope. With our unique apodization mask technology and our world class FBG writing technology, DWDM fiber grating filters have been made with 30 dB (up to 34 dB) isolation and with a bandwidth of less than 0.8nm (100 GHz), 0.4nm (50 GHz) and 0.2nm (25 GHz) at -25dB (up to -30 dB). Our high quality DWDM fiber grating filter is the best in the industry and shows that it is ideal for 100 GHz, 50 GHz and 25 GHz DWDM system applications.
With our patented athermal package technology, we can make temperature compensated fiber grating package with low cost, high reliability and short packaging time.
Applications
DWDM grating filters can be used as an add or drop filter in DWDM systems. They can also be used as part of a multiplexer or demultiplexer.
Features
| Model Number | Channel Spacing |
| --- | --- |
| OEDWDM-200 | 200 GHz |
| OEDWDM-100 | 100 GHz |
| OEDWDM-050 | 50 GHz |
| OEDWDM-025 | 25 GHz |
| OEDWDM-012 | 12.5 GHz |
Specifications
| Parameter | Unit | Value |
| --- | --- | --- |
| Wavelength | nm | 1520 - 1675 |
| Reflection Bandwidth (@ -25 dB) | nm | < 1.2 (200 GHz) < 0.8 (100 GHz), < 0.4 (50 GHz), < 0.2 (25 GHz), < 0.1 (12.5 GHz) |
| Isolation | dB | > 25 |
| Wavelength Accuracy | nm | ± 0.1, &plusmn 0.05 |
OEDWDM-012 (12.5GHz DWDM FBG)
OEDWDM-025 (25GHz DWDM FBG)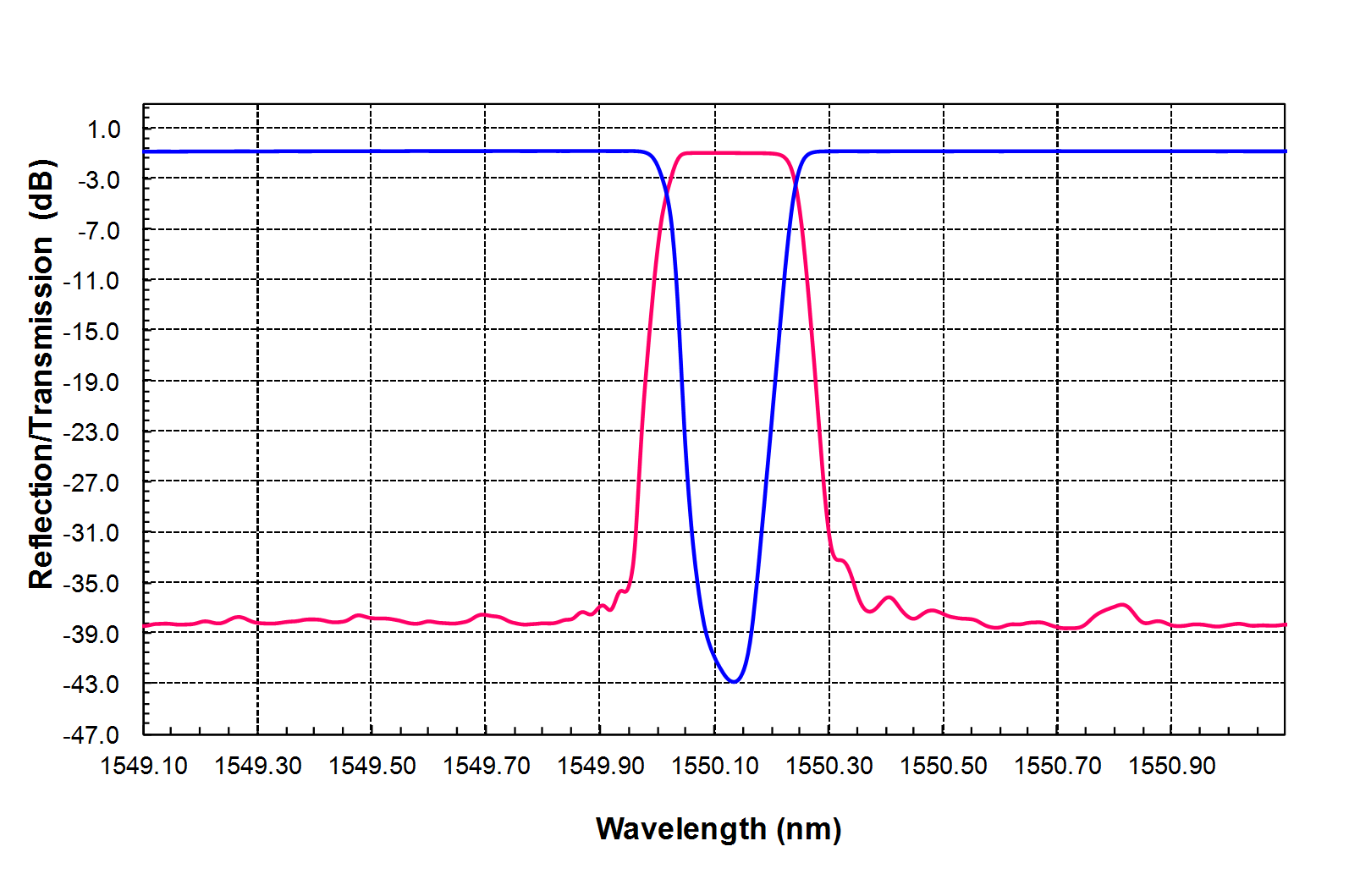 OEDWDM-050 (50GHz DWDM FBG)
OEDWDM-100 (100GHz DWDM FBG)
OEDWDM-200 (200GHz DWDM FBG)
Order Information
Sample Order

Note: All specifications are subject to change without notice
Go back